After a selection phase we have found the ten winners of our SUMMER CALL!
We are proud of the great participation to our call and we thank everyone for the application and interest in PHROOM. It's a pleasure for us to be able to see so many different projects from all over the world.
We have selected these projects among the many submission received and we are glad to have found these interesting works that represent the contemporaneity through images. Our call has the purpose to find Artists to showcase their work on our platform and thus increase their visibility.

Our congratulations goes to:
Chiara Zonca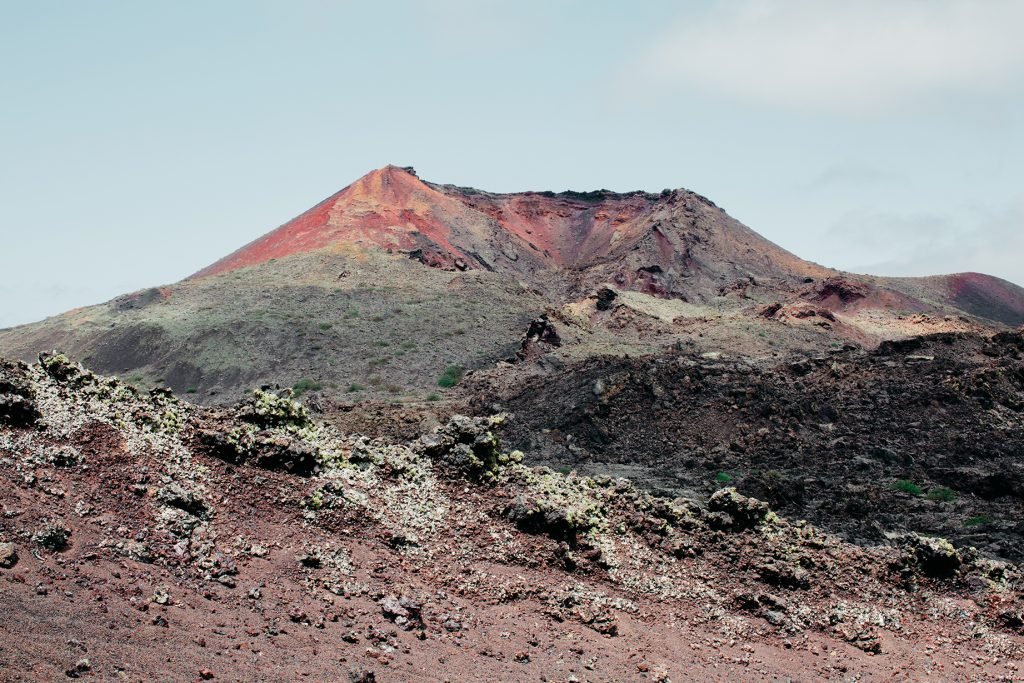 Chiara Zonca (b. 1982 in Milan, Italy) is a photographer based in London, United Kingdom. She studied photography formally after high school and that was enough to put her off the profession for a while. Ten years later, after a successful career in motion graphic design, she re-discovered her love for still pixels and exploration.
Now seeking for remote and isolated spaces, she documents specific moments in time when changeable light or weather conditions alter her landscape perception.  This necessary shift enables her to see past the present and investigate the earth as a timeless, untouched-by-humans, dream-like entity. Colour plays a big role in her creative process and it is an essential tool to convey her emotions.
Her projects so far have taken her to the American West, Iceland, Greenland, Chile and Bolivia, where she collaborated with Visit Greenland, Livid Jeans and Land Rover among others.
MAGMA
This series was shot in Lanzarote, Spain and traces the aftermath of a volcanic eruption, investigating the island's long- term transformation.
The eruptions started in the island in the 18th century and lasted six years.
During that time, lava flowed from the depths of the earth, destroying farmers' fertile land and turning towns into ashes.
The event changed the size and shape of the island permanently, creating over one hundred volcanoes as well as a lunar environment made of craters, tunnels and canyons. I was intrigued by this natural phenomenon that appears to be frozen in time and yet ever-evolving.
"With these images I emphasise both the scale of this catastrophe and the delicate regrowth that ensued.
A balancing act where wind, water and time slowly transformed a deathly environment into a place where life can thrive again."
website: Chiara Zonca
Instagram: shadowontherun
–
Clayton Bruce Lyon
Clayton Bruce Lyon is an American photographer and video producer residing in Northwest Arkansas. He specializes in landscape and still-life photography and employs a formal, contemporary style on both digital and film formats. Clayton draws much of his influence from the likes of the New Topographic photographers and color pioneers such as Stephen Shore and William Eggleston. He recently graduated with a degree in Photography from John Brown University, where he won Photographer of the Year in 2016. Clayton strives to make meaningful work that can change the way people see the world.
Dreamland
Dreamland is a series of vibrant landscapes and still lifes of otherwise mundane environments across America. Historically, America has been a place for dreams and fantasies to come true, and this notion prevailed most during the westward expansion of the American Frontier. This passage from Moby Dick, a novelized metaphor for the pursuit of those great American dreams, betrays the romanticism for which both Herman Melville and the American Renaissance movement he was a part of is known for. Dreamland reflects the irony of this passage with a romantic postmortem of the American dream, showing the industrialized, unfinished, and nostalgic things of the once-wild Frontier.
website: Clayton Bruce Lyon
Instagram: sea_lyon
Facebook: Clayton Bruce Lyon
–
Dimitris Vavouras
Dimitris Vavouras was born in 1993 in Ptolemaida, Greece. Nowadays he is a visual artist who just finished his studies in the School of Fine Arts, in Ioannina. His interests is painting, photopgraphy and video art. He has participated in a few group exhibitions.
"I don't like to chatter about the meaning of my work. We diminish the worth of a picture as soon as we try to verbalize it, because something is always missing. An inner voice, the feeling of emptiness pulsating to express itself, has lead me to take photos of my everyday life, the rest is a secret. I mostly shoot digital, it's all about captures from my daily routine and stuff from my journeys that constitute a kind of diary."
website: Dimitris Vavouras
Instagram: mister_athlious
Facebook: Dimitris S. Vavouras
Tumblr: Dimitris S. Vavouras
–
Elena Aya Bundurakis
Elena Aya Bundurakis was born in the island of Crete and is currently based between Athens and Antwerp, where she is a MA student at the Royal Academy of Fine Arts Antwerp.
Bundurakis main interest lies in the anatomy of Nature (primal / modern nature), and self-analysis through delusion. Extracting fragments of her own self and the bodies that surround her, she layers the pure with the artificial and the thirst for something truly crisp with loss and boredom, creating clues. At the end, she aims that these clues combined can form a full sensation, like entering into a blob.
website: Elena Aya Bundurakis
–
Jarred Mullenger
With a quiet and honest approach, Jarred Mullenger (born 1995) gives insight into his personal life exploring the ideas of family and the domestic. Mullenger photographs the relations with his family and the surrounding space with an emotive aesthetic. His art practice is situated where he has grown up and where he feels most comfortable, down by the waters of the Mornington Peninsula, Melbourne Australia. Over the space of the last four years Mullenger has achieved as an artist, publisher, print maker and exhibitioner. Mullenger studied a Bachelor of Photography majoring in Fine Art graduating in 2017, making several bodies of work and developing a unique style, having already dabbled in the art of photography at a young age.
"These images are from my series titled 'Its 11:00am and I'm still in my dressing gown'. This project focuses on the family dynamics in my house and interprets my view on the family aura in my household, looking at the changes that have occurred over time. Lead by my curiosity, I reveal the rise in a strong female presence in the house following the separation of my parents and the repercussions it's had on myself. It's interesting, living in a house that was built by my father, has ultimately ended up being a female dominant house. Pastel colours, floral prints and a good room for my Mother's special ornaments, all represent the over arching strength of the female influence. Family photographs hang on the white walls above me, featuring my father and a family, smiling, complete and full of warmth, they are reminiscence of the past. And through this project I begin to accept the family dynamics and disconnect that has established over time, instead fearing for what lies ahead outside of these four walls."
Instagram: jarredmullenger
–
Lorena Endara
Lorena Endara (b. 1984, Panama City, Panama) became interested in photography at the age of seventeen and has been practicing ever since. Most recently, Endara has exhibited at GuatePhoto, the Pingyao International Photography Festival, and the Contemporary Art Museum in Rome. She is a member of FotoFéminas, a collective of female photographers from Latin America and is currently based out of Los Angeles, California where she teaches and creates multimedia art. Endara loves the summer heat.
LA Dreams
"Many poems, songs, and conversations are about having a sense of belonging, or not belonging. I usually felt alien to this concept since I had never felt a sense of belonging – and this didn't really matter to me. Recently, I realized that not belonging, and not caring to belong, allowed me a false sense of freedom. After exploring my fears, and the trauma behind it, I suddenly awoke in Los Angeles. I wanted to make a symbolic gesture and decided to shoot film on Lorena Street in East LA. The result is a series of photographs that explore hope, intimacy, and how I found the right place to find myself. These photographs are about being awake but being able to maintain a dreamy mindset. They were taken on the day of the solar eclipse (August 21, 2017) as a way of capturing and marking a new beginning aligned with the cosmos."
website: Lorena Endara
Instagram: lalorilori
Facebook: Lorena Endara
–
Mia Song
Tianqi Song is a Fine Art photographer currently living and working in New York, United States.
website: Tianqi Song
Instagram: 7777777mia
–
Raul Guillermo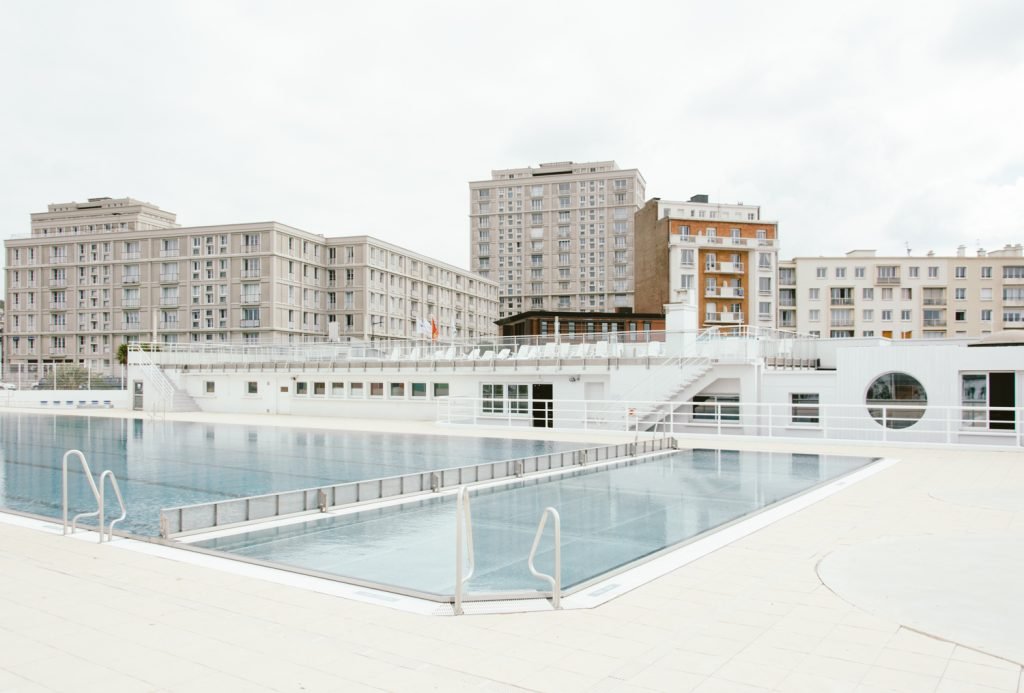 Raul Guillermo was born in Lima, Peru 27 years ago. He started his career in International Business. On 2016 he decided to follow his passion and start studying photography in Paris. Nowadays, he loves to work on his long-term projects such as his 'plage isolée' series. He likes observing his surroundings while he's living in Paris. He takes his camera every day he can. He tries to travel as much as possible to discover new worlds and find inspiration for new projects.
"Nowadays, my work is oriented towards the simplicity and the pureness of things. I think that a good photographer has to create great impact with not so much. I always keep that in mind when I'm shooting. During 'Plage Isolée' I was just traveling around France and by coincidence or something else (I don't want to call it destiny), I felt the attraction by the ocean; contemplating my past, I  find this desire to be around this vast body. In this series, the idea is to see what objects and traces people have left behind or are using in their daily life. The intention is to feel their presence even when they are not around. The question I ask myself is 'Who's around me or us?'. It's like a hide and seek game where I'm just an observer of my surroundings."
website: Raul Guillermo
Instagram: raulguillermoo
Facebook: Raul Guillermoo
Tumblr: raulguillermo
–
Stefania Orfanidou
Stefania Orfanidou, born in 1989, is an architect and a photographer currently living and working in Athens, Greece. She has studied contemporary photography at Stereosis School of Photography in Thessaloniki, Greece, and has attended various workshops and seminars with renowned photographers. Since 2014 she has focused on personal projects regarding the perception of intimacy, the state of human absence and loneliness. Between 2015 and 2016 she documented the post-seismic situation in the city of L'Aquila in Italy. Currently, she has been researching the concept of the "Inert Substance", about the suspended condition that is generated by the interaction between human and physical intervention. She has been published by various magazines and webzines and recently she has been featured in Athens Photo Festival
2017.
Cold Turkey
"The unpleasant state that drug addicts experience when they suddenly stop taking a drug; a way of treating drug addicts that makes them experience this state."
source: Oxford Advanced Learner's Dictionary
"Silence. The steep naked mountains mesmerize me. I stay still. My thoughts get paralyzed. Frozen images from the past cross my mind. Everything seems like a well-orchestrated theater in an irrational show that never ends. I feel uncomfortable out there. I am hiding under a mask, shivering in sheer pain. My skin is dry, ready to smash into pieces. The darkness becomes my refuge, the place of oblivion. I watch the world
through a distance as if it was a fish tank a colorful place made of a different substance than me. I try to escape. I run away. An invisible cloak surrounds me. Beneath it, an eerie luminous place dazzles me. I am drifting away."
website: Stefania Orfanidou
Facebook: Stefania Orfanidou
–
Vanessa Venable
Vanessa Venable is a Fine Art photographer based in North Carolina. Vanessa is a student at the University of North Carolina at Charlotte Graduating December 2017 with a Bachelors of Fine Arts. Her style ranges from alternative process, to documentary imagery. Her current works investigate communities and relationships, in association to place.
Vanessa Has interned and worked with the Mint Museum of Art in both their Uptown and Randolph locations teaching creative summer camps and helping to facilitate their NexGen teen outreach program in its ground breaking year. Vanessa has formerly served as the Coordinator for the UNC Charlotte Art Gallery and worked to develop their gallery space over the corse of three years. She has previously interned with Levine Children's Hospital instructing art classes to the patients, and also Maximo Nivel where she taught english to as risk communities in Cusco, Peru.
Class C
Class C examines the poignant lives of men on the road committed to driving commercial vehicles. The portrait series of these individuals eludes to a larger narrative of lower middle class workers who's daily tasks play a larger function in our daily lives. By momentarily interrupting their routine I have created a glimpse into their life on the road, and have attempted to reveal how their careers transcend from a traditional 9-5 job to a way of living. From a stationary perspective, in the common rest hubs of truck stops I have captured these individual's migratory routine through environmental portraiture. By creating photographs of this group of people in their transitory environment, I hope to emphasis how the routine of their lives is not static or permanently affixed to the place in which their portraits were made.
website: Vanessa Venable
Instagram: vanessavisual
Behance: Vanessa Venable