Before the opening of Unseen Amsterdam 2018, beginning on September 21 in Amsterdam, Emilia van Lynden, Artistic Director, speaks with us about what to expect from the richest and most varied edition of the pioneering photography event.
Unseen Amsterdam will bring together over 300 emerging and established artists to present the most significant developments in contemporary photography.
Giangiacomo Cirla: Unseen Amsterdam 2018 is coming with the richest and most varied programme, can you tell me more about this new edition?
Emilia van Lynden: as part of the Unseen Amsterdam event, you will find the Fair, which returns with 53 galleries showcasing 140 artists. Roughly a third of the galleries are from the Netherlands, and two thirds are international, from 18 different countries in total. You will also be given the opportunity to discover elements including the CO-OP, the Book Market and several exhibitions such as 'When Records Melt', a show set up in collaboration with Project Pressure, a charity organisation that works with artists
to document the effects of global climate change. All the work that is shown at Unseen Amsterdam was created within the last three years. We have something called the UNSEEN premieres, 90 this year, works, which are works that have never been seen before in museums, galleries or fairs alike. The whole essence of UNSEEN is to showcase what's happening right now within the world of contemporary photography. We don't present viewers with vintage or modern works, it's really about the now. Many of the artists will be present during Unseen Amsterdam. This is a very important element to UNSEEN, the personal interaction that curators, critics, collectors can have with an artist.
GC: I understand that there is a lot of work behind UNSEEN to create a community…
EvL: We've grown our community, and I think in general the photography community is a very warm and welcoming one. We work with so many curators and collaborators that give us the ability to keep UNSEEN fresh. The artists make what we do as cool as it is.
GC: We were talking about CO-OP and the Book Market…
EvL: Last year we launched something called CO-OP, which is a space dedicated to artist-run collectives. It consists of artists not represented by galleries. These are artists that have become unified within smaller groups. They are representing themselves in essence. We are giving them an opportunity to sell their own work and really get out there. The space we give to them is for free because, obviously, they don't have funds to pay for a booth's rent. The other part is the Book Market and photobooks are important in the world of photography and they are often the first stepping stone for an artist to present their work and the first point of call when one starts collecting. We have 70 international publishers coming from all over the world, book launches, book launching and signing new books. Unseen is really a place we want to delve into showcasing new works on the market but also talking about the newest most pressing trends within photography.
GC: Like you do also with the Living Room?
EvL: Yes, the Living Room is a three-day speakers' program which this year is co-curated by Aperture and Futures which is a new European platform for photographic talent. Through the Living Room people can really engage with artists, specialists, and take part in the debate if they so wish.
GC: What's the main theme of this edition of Unseen Amsterdam?
EvL: There is no main theme to our event. However, we've noticed that bridges are being built between fine art photography and documentary photography this year. We want to show artists as social observers who investigate today's most pressing issues.
GC: What characterizes the work of the finalists of the ING Unseen Talent Award?
Evl: They are good visual investigators. This year's artists deal with many different themes including the environment, identity and using photography as a recorder of truth.
GC: How much work and research are involved in selecting artists for Unseen Amsterdam?
EvL: A lot of work. We have one person dedicated to the Book Market. We have the Unseen Dummy Award, which gives us an idea of who is working on new photobooks. We go to many festivals and spend a large chunk of the year traveling to visit a lot of different events. As time goes on, we develop relationships with artists and collaborate with them directly.
GC: You're very passionate about your job…
EvL: I get to work with so many amazing artists! They put up the mirror to us every day and make us question how we are living on this planet.
GC: Can you tell me more about the international evolution of Unseen Amsterdam over the years?
EvL: I think the great thing is we always wanted to start as an international event. This is why we never allow for more than a third of our galleries to be from the Netherlands. We want international galleries to show their local artists to a global audience. Due to the amount of travel we do, we've been able to get to know lots of international collectors, artists, galleries, critics who have helped make Unseen Amsterdam more international. We want to create visibility for our artists to a totally different audience than the one they are used to. We try to focus on an informative and educative process for an audience that otherwise might not come in contact with that. This is also why we publish Unseen Magazine, to help inform our visitors of what's happening within the world of contemporary photography. We need to give them the tools to be able to digest what's happening. We want to create more ways for people to interact with artists via diverse channels. We are soft launching our digital platform soon and working on a real launch of it in Paris.
GC: Unseen Amsterdam presents a lot of projects from the younger generation. What about the relationship with the younger collectors?
EvL: Unseen Amsterdam wants to take a stand to showcase younger generations and invite them to interact. We try to help first-time buyers or younger collectors to become engaged with younger practitioners. I see buyers and collectors as two different things. A buyer being someone who buys something every one to two years and a collector being someone who has a vision or a goal of what they are working towards. Collectors are aware of how their collection is evolving as more of a conscious act. People have begun to understand how to collect photography, it's often done in editions, sometimes artist proofs. We are now finally seeing that photography is accepted as a collectible art form. We are out of the woods now, as far as always having to defend photography's honor as a collectible. I think photography is a fantastic entrance into collecting. It's very accessible and the younger audience is able to relate to it more easily and the price point is lower. You can get started with photobooks or prints by a very young artists. It's a very organic start to collecting.
GC: I think Amsterdam is not so different from my city Milan. They have both a strong tradition and history behind them but they have a propensity to the innovation and to the future. What is the relevance of Unseen contextualized with the place?
EvL: Amsterdam is the perfect place for our main event as it is a very liberal city. It's always been a city that looks at innovation within the industry, we have heritage within photography, and have fantastic institutions looking towards tradition and the future of photography. The Netherlands is renowned for old masters, however, the Dutch are not obsessed with their past. If I may be so blunt, I think the Italians struggle with that more. You can see that in Rome, it's so focused on its past, that it's different for young artists to breakthrough and focus on their future. Milan and Turin, I think are the only cities that are really doing that in Italy. We are very lucky in Amsterdam, because it is a city that prides itself on openness, it's very welcoming, it's very egalitarian.
GC: Photography is more and more contaminated and used to convey a concept more than an aesthetic position. What do you think about the evolution of the artistic use of photography?
EvL: I think we are seeing a bridge between straight photography and art photography, and a bridge between photography and other art forms. This generation of artists tends to have a strong concept, which lays the foundation of their work. They also have an aesthetic that is used to amplify this concept. Photography is great at challenging the viewer, pushing them to take a closer look.
GC: What does Unseen Amsterdam represent for you personally?
EvL: This is my sixth edition. It represents risk, innovation, breaking away from traditional frameworks of photography. Galleries that come to Unseen take a chance when showing work that has never been shown before or unknown artists. Artists' take the risk of showing their work when they are still so young. Innovation in the sense that we want to showcase the future of the medium. Collaboration, because we do this with so many who help build it into what is. These four days are the most fun that I have all year.
GC: What are your long-term goals with Unseen?
EvL: To show the importance of artists that make us understand the world in a better way without an agenda. We want to tell their stories internationally both digitally and physically.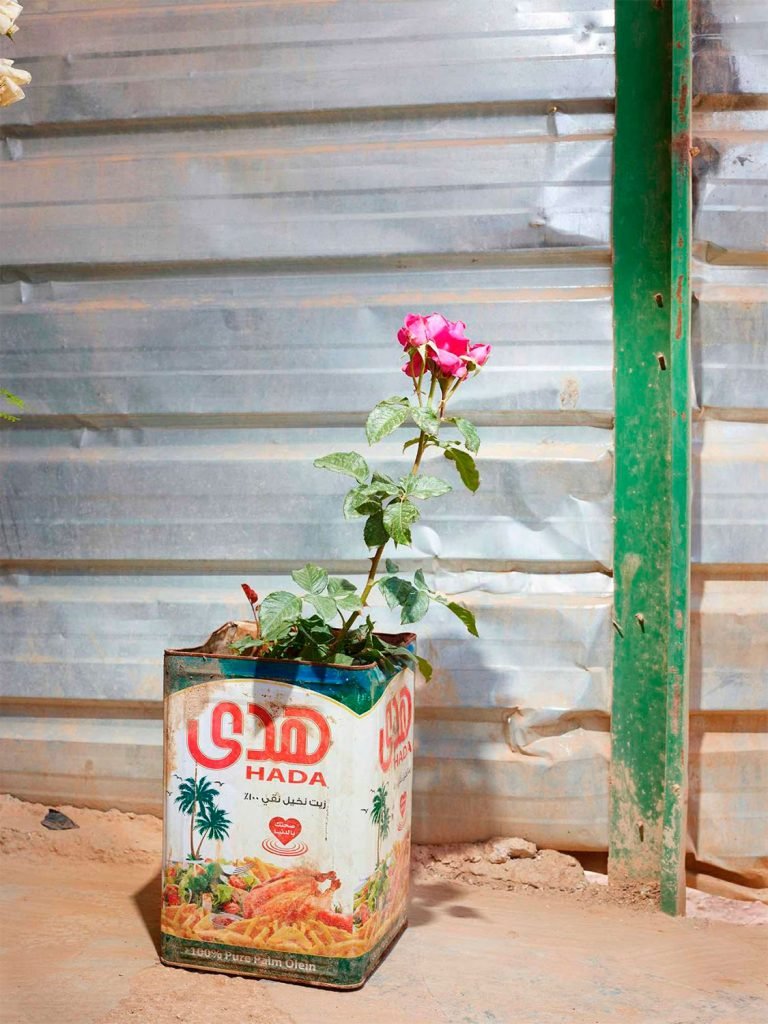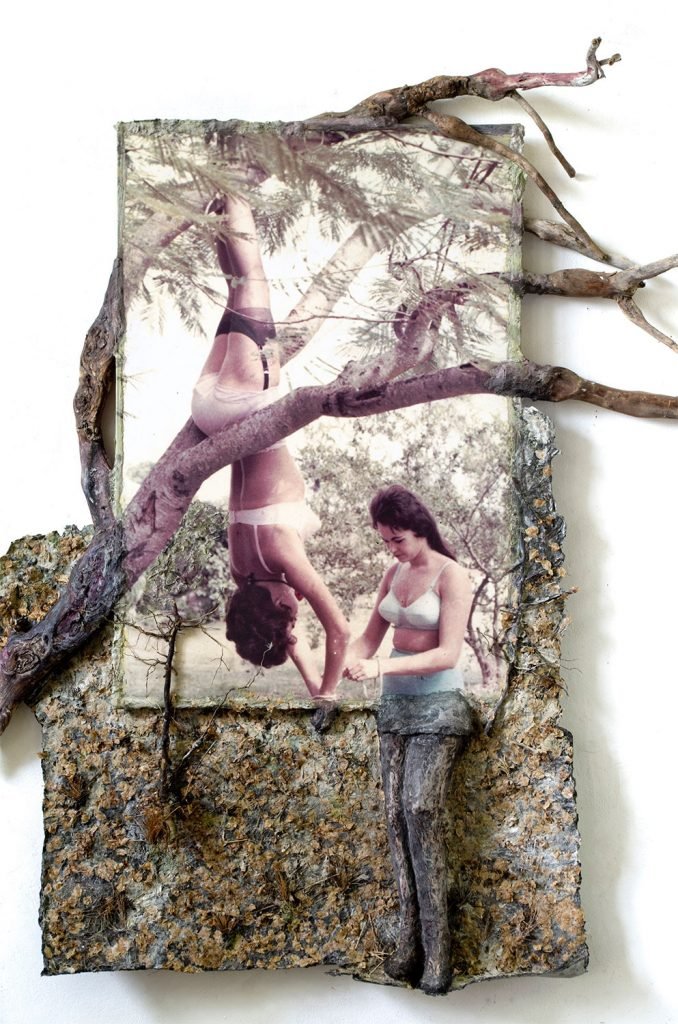 –
westergasfabriek
21-23 September 2018
–
copyright  © PHROOM, all rights reserved
–